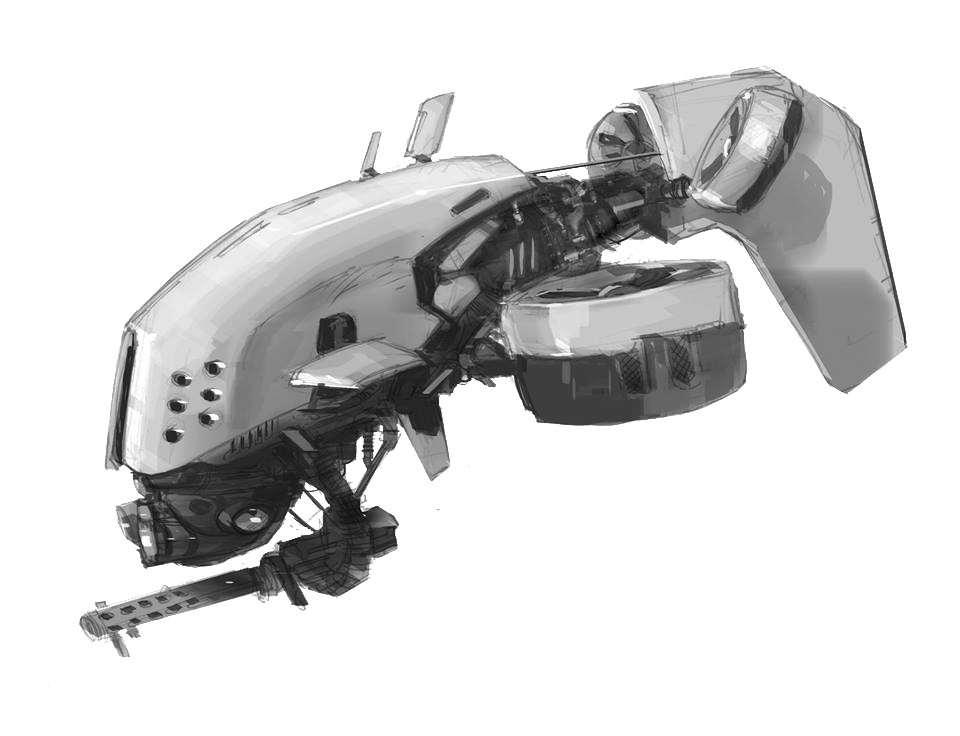 Drone that I had to design for the movie "Kill Switch", based on a supplied scetch. No additional scetches where made or supplied.
A lot of hours went into it's design. It had to look Sci-Fi`ish and be reasonably functional at the same time.
It took me 2 months to finish the Model & Textures.