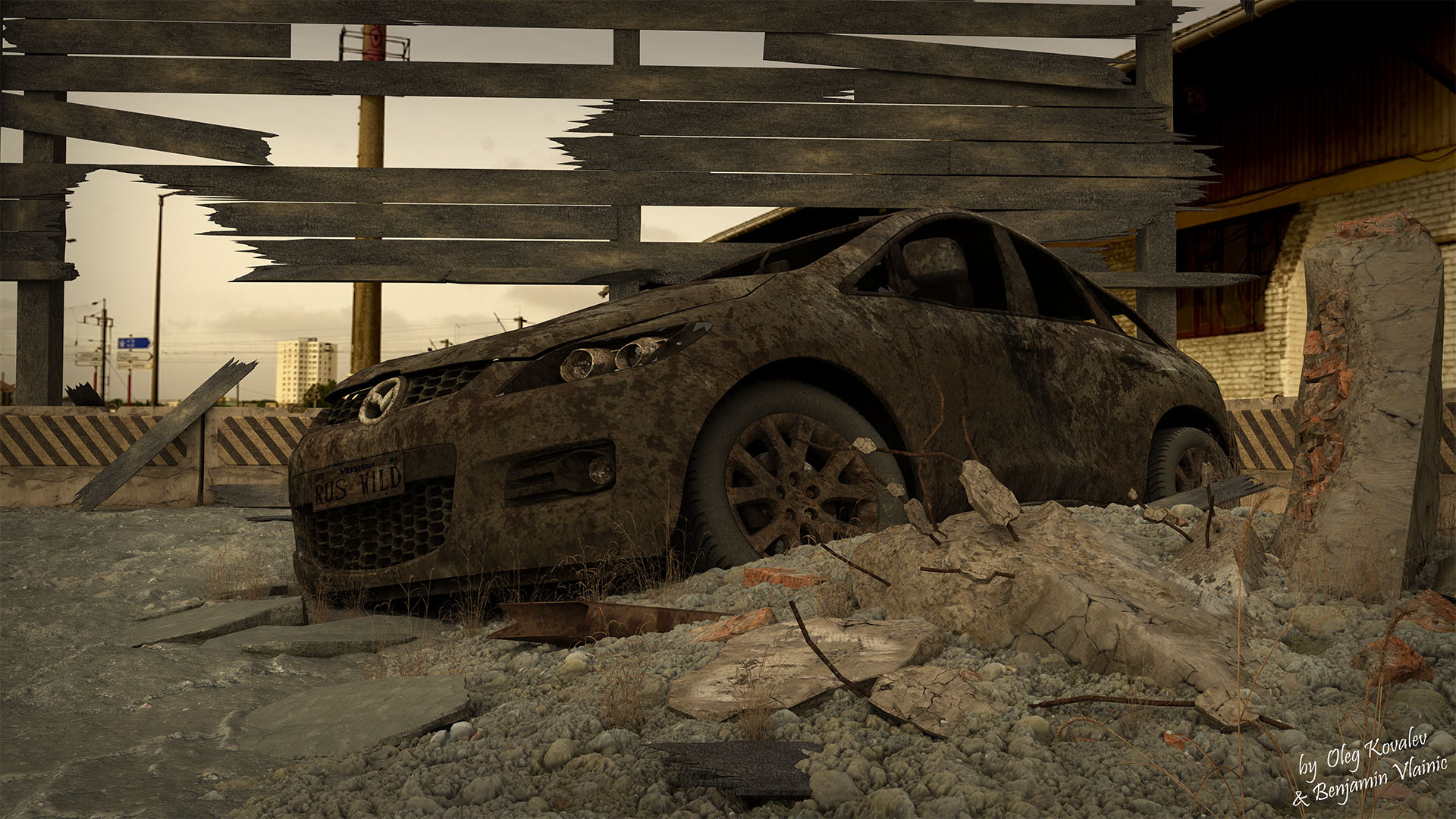 Graduation project | Saint-Petersburg 2017 – Edge of extinction
At our art school Grafisch Lyceum Rotterdam we had a free choice of what we wanted to make as our graduation project (2011), as long as it met all given requirements. Me and my friend Benjamin Vlainic where amazed and inspiered by the story and art of a game Metro 2033.
We had big ambitions and wanted to create something touching and dramatic in appocalyptic setting, with a vibe of Metro 2033. We knew that working on this project from school was not going to be possible due to low specifications of worksstations and time limitation that you can stay in the building. Intead we received a premission to work from home. It was great, but there was one thing that we where missing with my friend – powerful workstations.
After completing extensive research we understood that we would need the best of the best hardware on the market, and all the memory that we can get to pull it off. At that time there was only one non-server motherboard that could support two cpu's and 48GB ram – it was Evga SR2.
There was one problem – it was not selling in The Netherlands. To buy two of them, we have traveled to Germany. After our expansive shopping we have assembled our new workstations and proceeded with the project.
It was our first standalone Vray project, the first implementation of displacement, and file referencing was also a new discovery for us. Referencing was needed due to the size of the scenes and amount of assets. One of my sisters agreed to perform a role of a surviving girl, in our greenscreen studio at school.
Drawing animatics, breakdowns, modeling, texturing, lighting, assembly of the scenes, animation, rendering, compositing and so on – took us in total 2.5-3 months. These where long days and nights behind computer – the pressure was high. My mom was also not happy with the ending as it was too brutal and fuzzy. She wanted a peacefull, clear ending and to be honest I completely understand her, but back then we had absolutely no more time to do reshoots and make any further adjustments as we where hitting the deadline. After delivering and presenting this project we successfully graduated.
Breakdown of the short you can see below.
Concept art before & after.